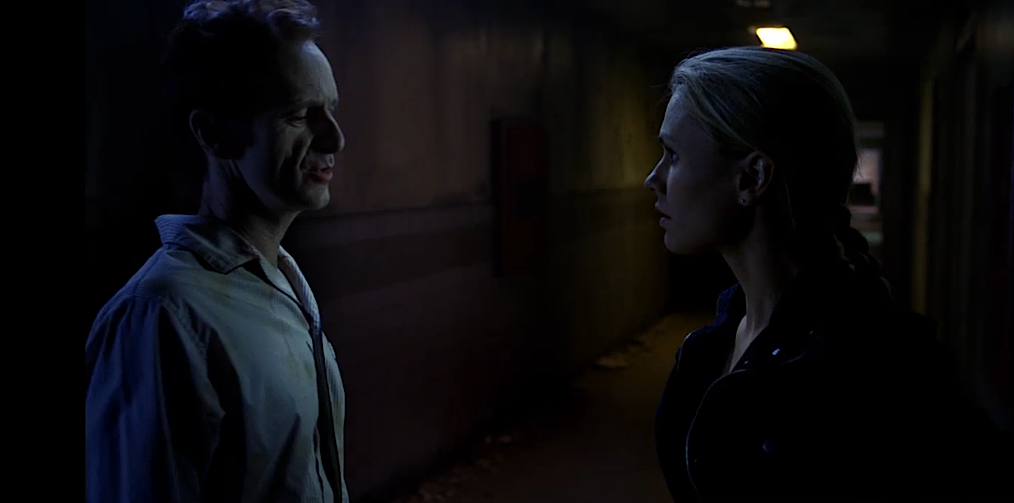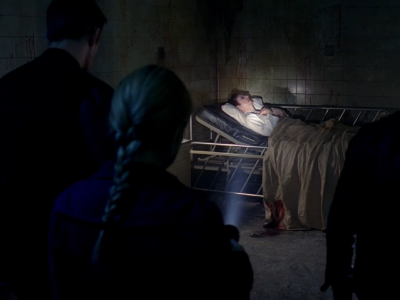 Episode 6: "Hopeless" SUNDAY, JULY 15
The aftermath at the asylum leaves Sookie with an eerie sense of foreboding. At Fangtasia,
Pam breaks up a vamp-girl fight, praising Tara for her tenacity. Lafayette visits Ruby Jean (Alfre Woodard), who also received a disturbing message from Jesus. Fearing for his family's safety, Terry blames his curse for his troubles with Arlene (Carrie Preston). Alcide challenges J.D. (Louis Herthum); Sam offers to help Andy investigate the recent shootings; Roman lays out his plans to take out Russell. Written by Alan Ball; directed by Dan Attias. Source
The title of tonight's new #TrueBlood: "Hopeless." Use #hopeless and connect to join the conversation
Photos courtesy of HBO, Skarsgardfans and GIFs from Twitter's best RP, Vampire Royalty and the one and only Jenpero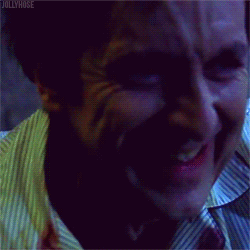 Oh hai, I was waiting for you, now get me out of this dump!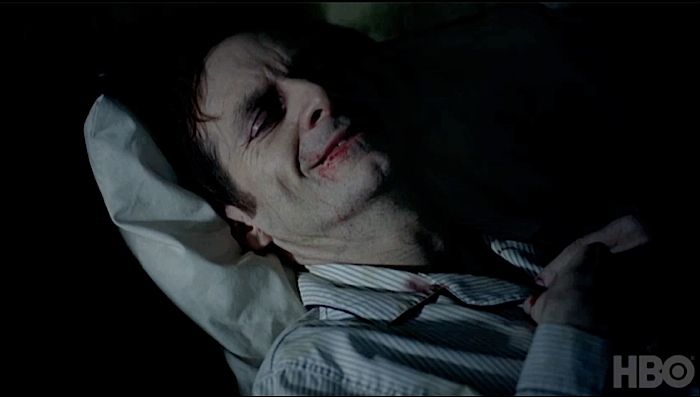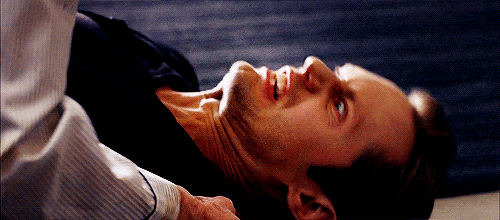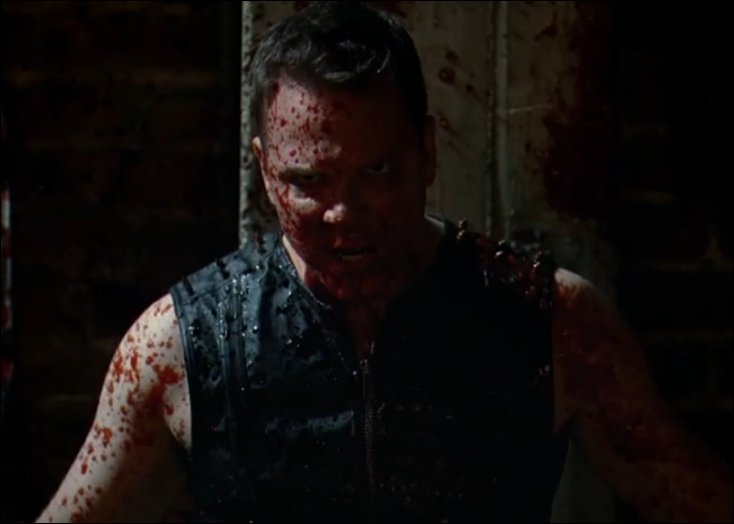 From HighlightHollywood, all at the link.
In "Hopeless," Russell proves to Sookie, that he's not the "senile old" vampire, he was pretending to be lying on that gurney. While Sookie manages to get away THIS TIME, unharmed, the aftermath at the asylum leaves her with an eerie sense of foreboding. And that I shall say is for good reason! Only a few episodes left, but trouble is visited upon Ms. Stackhouse, a new brand of trouble, she never prepared for. Nor have viewers. At Fangtasia, Pam breaks up a vamp-girl fight between baby vamps Jessica and Tara, praising Tara for her tenacity, but not soon after, she turns cold against Tara again.
Lafayette visits Ruby Jean (Alfre Woodard), who also received a disturbing message from Jesus. Only the nutty-Ruby Jean understands it a lot more clearly than La La, and she's going to offer her limited assistance to Lafayette to overcome the demon, but he'll end up having to go a long way to finding help before he's free of it.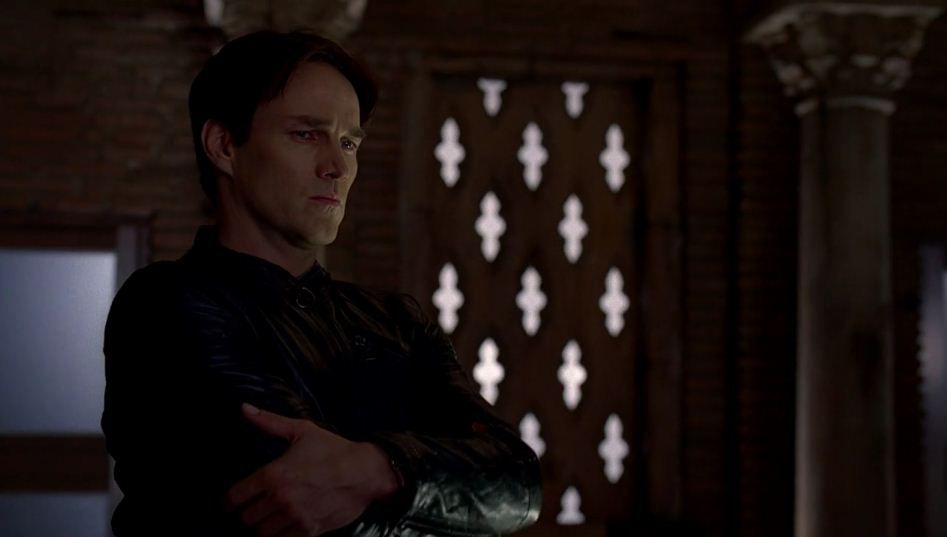 Excellent blog on all things Lilith, compiled from many sources, thanks DocConjure!
Some castings from E5 and E6-Rhoswen7
[SCRAWNY MAN (JIMMY)] In his 30s, very skinny, babbling in terror, he's found in a padded cell. RECURRING (Ed.sounds like Renfield)
[KATE] Late 20s-early 30s. Skinny, unconscious, Kate is one of the prisoners with the Scrawny Man in the padded cell. No lines in this episode, RECURRING
[KATHY] 20s. This pretty brunette fangbanger is more friendly than slutty. 4 lines, 2 scenes (10)
[BEVERLY] This plump, good-natured family friend of Luna's has been babysitting for Emma while Luna is out with Sam. CO-STAR
[BURLY VAMPIRE] This burly vampire at the bar asks for a Tru-Blood. CO-STAR
[VIVIAN] Female, Caucasian, early 20s to late 20s. She is radiantly beautiful and British. RECURRING
TRUE BLOOD, Episode #506 (Additional Roles)
[JOE BOB] CAUCASIAN, EARLY 30s, White trash. An anti-vampire terrorist wearing an Obama mask to hide his identity, he shoots one vampire with a hunting rifle and takes his victim prisoner. Recurring.
[FEMALE NURSE] 40s. This polite but authoritative female nurse attempts (but fails) to stop a conversation between two upset patients. Co-star.
[MALE NURSE] This male nurse politely attempts to restrain an agitated patient on a gurney. Co-star.
[UNSAVORY VAMPIRE] Male, 30s to early 40s. An unsavory male vampire feeding in the alley behind Fangtasia, he's chowing down on a victim whose heart is slowing to the point of near-death. Co-star.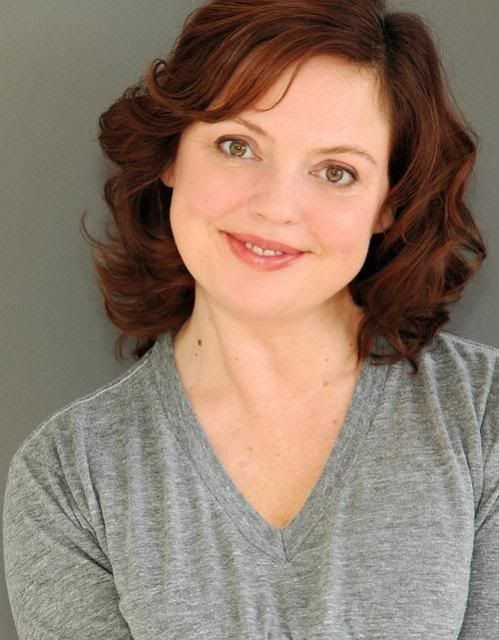 KIVA JUMP
Booked:
TRUE BLOOD
Role:
Nurse Hastigan
Represented By:
LA Management - Rachael Horwith
Casting Director:
Junie Lowry-Johnson, Libby Goldstein
Full cast at IMDB
Have no idea what the song will be tonight, but I like these 2, a lot of songs with the title Hopeless.