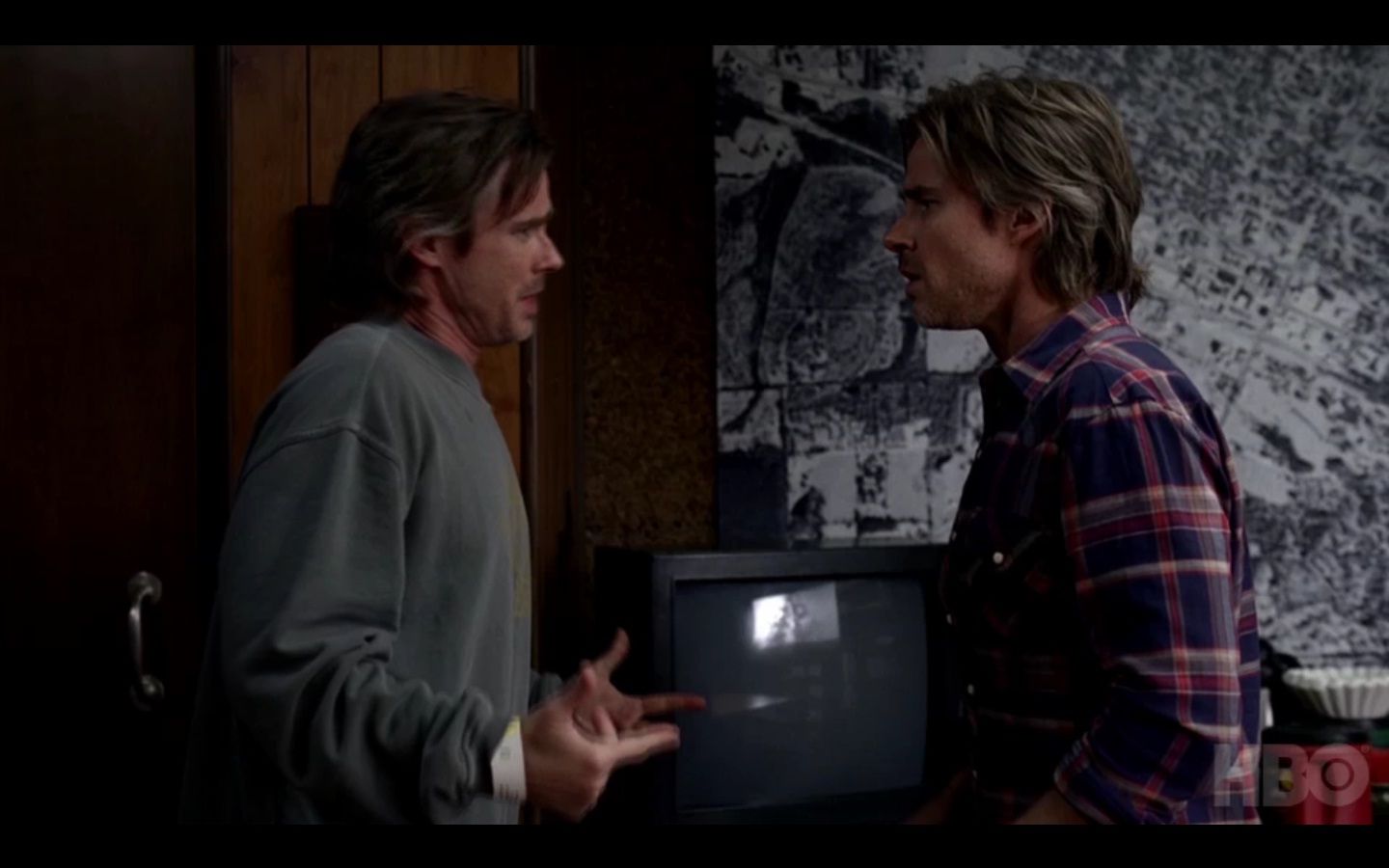 Brian has his recap up at AE, laughs aplenty as usual, lots more at the link so here's some bites- Terry, you in danger girl!
Good gravy, where to start? This week's episode (directed by series star Stephen Moyer) was packed with enough blood, sugar, sex, and magic to put the Red Hot Chili Peppers themselves to shame. Grab your tube sock and let's jump in!
As disorderly orderly Joe Bob gets dragged off to the po-po by Andy , Sam snaps, "Enjoy prison, asshole!" Joe starts to respond, but Andy cautions him, "Shut up, buttplug."
Over at Fangtasia, Jess is goth dancing and a young fangbanger sidles up to her real nice. He looks familiar because he's one of the supe killers that was hanging out with Hoyt in the last episode - so we know this is going to end well. They Lambada, and she leads him off to certain no-goodness.
Back in the Interior Illusions Lounge, the vamps come down from their ecstasy (the state of religious euphoria, not the drug - or so we think) and Russell comments that "God has the most beautiful tits I've ever seen." I'm sure she would, right? He also praises Moses' cock, declaring that he's born again. Again. (You know, if we're really keeping count.)
In some dark and probably rather musky room somewhere, Alcide and his lady SecondRikki (Kelly Overton) are having some serious sex. There's more grunting, sweating and thrusting than aBiggest Loser marathon. And lots of bare Manganiello buns - how is it that the episode directed by a confirmed straight dude offers up more fine male mudflap than any other episode this season?! It's a regular bunsapalooza. Anyway, it's all very hetero, otherwise - but when Alcide throws her across the room onto the bed it's kind of awesome. Oh to have been a merkin on the wall that day...
Back at the Authoritaay, Russell and Steve Newlin bond over Asian culture ("I loved kung pow chicken!") and annoy the rest of the vamps, who are plotting world domination and all that. They ask Bill what he thinks, and he says that they should blow up the True Blood factories so that all the world's vampires have to start feeding on humans again. Okay - that's horrible, but it's kind of brilliant, too. Eric asks him what the flying fae he thinks he's doing, and Bill replies, 'Evolving."
SCENE. There's tons more zingers in the recap here
The Fangover: Bill Goes Behind the Camera; Some Sam-on-Sam Action; Before Godric Went Ghandi

This week, Stephen Moyer goes where no True Blood actor has gone before, becoming the first cast member to direct an episode. "He was a natural," episode writer Mark Hudis shares in the Inside the Episode video. Moyer, for his part, is quick to give credit to his fellow cast members, "I knew I shouldn't have let Denis [O'Hare] and Michael [McMillian] go off on their own. Within a minute they were playing 'horsey.'"
While Moyer is expanding his reach, so is his character Bill Compton. Much to Eric's shock, Bill's views on the subject of mainstreaming are "evolving."
EW
wonders, "Is Bill actually turning to the dark side, or is he positioning himself for a feat of Edgingtonian trickery?" Share your opinion in this week's
HBO Connect Tweet Battle
.
Sam Trammell t
ells
TVLine
wh
at it was like playing both sides of a scene—one as Sam and one as Luna as Sam. "When I read it, I really saw it as being kind of humorous, but we always wanted to play it straight," he says, "The whole situation is so insane that I'm sure it's pretty funny. The very end, when Luna is sort of dying, that was a serious scene. But then they added the thing where I almost kissed myself, so that was quirky."
Some other notable character moments this episode:
Anytime Godric makes an appearance you can expect fans to get excited. But in the Interactive Features on HBO GO, Alexander Skarsgard says he would love to see Eric and Godric "back in the day before Godric went all 'Gandhi.' For centuries, he and Eric were pretty wild together and I think that would be fun to play."
Vulture notes that Lafayette's "'F**k off while I smoke a blunt' business," didn't fly with their high school guidance counselor.
As some of you figured, Hoyt didn't have it in him to give Jessica the True Death, but if he had, he wouldn't have been the first ex-boyfriend to shoot her that week. Jessica reacts to her fight with Jason in this week's Babyvamp blog post.
Vampire and horror lovers-Very limited, signed posters by Christopher Lee from the Hammer classic Dracula! HERE
Denis in Central Park rehearsing his play. Hope the rain stays away tonight.
I wonder if Sweetie (Dragon) will shoot Hoyt or if it's Bud driving the pickup and he takes Hoyt to Ms. Des Arts to do the deed. IMDB Casting calls and pic of the actress playing Sweetie. See Barb's screencaps from the promo-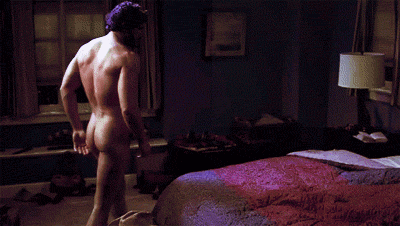 GIF is from last year, sorry but I dont remember from who on Tumblr. This link it to Alcide's scenes-Cafemom
Meredith's Pros and Cons from io9, all at link-
What is the vampire version of the hangover cure-all, Pedialyte? Because I will have five rounds and an enema of it. That is how ridiculously bloated and weak I feel after watching the plot binge that was last night's True Blood. Sure, it was a lot of fun, and I enjoyed it. But today I'm dealing with a bucket of confusion, disgust and general drunk guilt. What was that?
Con: The attempt on her life leaves Luna in a fit of strange hyper cuts of emotion. And now she's Sam...
Why? No seriously, why? Because Luna wanted to get out of the hospital? Was that the realreason this show wanted to make two Sa
ms today? Or did they just want the two Sams to kiss? The answer is: two-Sam kiss.
Pro: Backed to the stoned vampires, and they are STILL SO STONED. "God has the most beautiful tits I've ever seen!" Well, I'm glad someone said it.
Con: "Praise Moses' cock!" Wait, what?
Pro: Time for another Historical Vampire Flashback! This particular HVF reveals that Bill is kind of a dick. Mr. Compton stops by his daughter's deathbed to wish her a happy death. When she realizes that he is her father and hasn't aged in decades (because she's an intelligent human being and not a house plant) Bill says, "I've missed you, everah howrah of everah dah." She begs him to keep her alive, because she's dying. Bill says "LOL no," and makes this face. What did he think was going to happen? Jerk.
Pro: Lala does her his best Miss Cleo. It. Is. Fantastic.
Joe is burning up the big screen this summer with the hit film Magic Mike. Pittsburgh's CW Green Team had a chance to talk to Joe about Pittsburgh girls, Magic Mike, and thongs.
Screencaps from HBO and Skarsgardfans unless noted.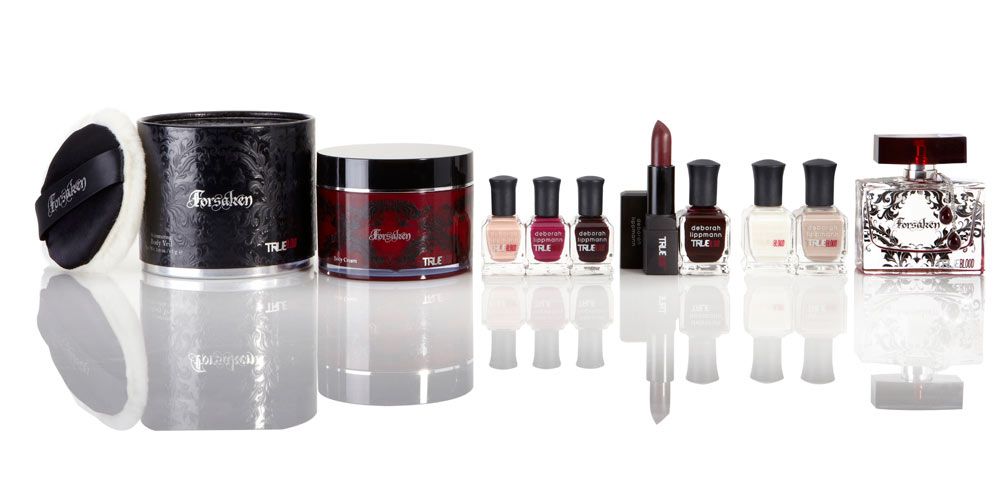 Kristin talks to Elle-
In honor of HSN's latest beauty and home accessories collaboration with HBO's hit super-natural show, True Blood, the two companies hosted a party at NYC's Aire Ancient Baths spa last Thursday. It was at this event that ELLE caught up with Kristin Bauer van Straten.
ELLE: Tell us about your amazing crimped hair from two episodes ago.
Kristin Bauer van Straten: Wasn't that astounding? It was a real story because the costume designer Audrey Fisher dressed me in that vintage black Roberto Cavalli leather dress. And we thought, "What hair could possibly do justice to this incredible outfit?" So we Googled "Roberto Cavalli," and we saw that crimped hair style, which is probably from the '90s or something. I emailed the hair stylist, and she pulled out a crimping hair tool.
ELLE: How did she create the style?
KBVS: The hair styling department thought I was nuts! They told me it would take too long to do, but I told them I thought it would be worth it. They considered using a wig, and I advised them not to. I knew we would be asked about it. It took an hour and a half to do. I loved it. Out of the entire season, that hair was the first time that the guys on set and the crew were interested in me again! I was a sex-amator.
ELLE: Describe your favorite outfit of Pam's to wear.
KBVS: What's great is that we get to change it up a lot; but recently, there was a red leather dress we scored off of eBay that was from, like, 1992. It was pretty fun, because we got to do '80s hair with it. MORE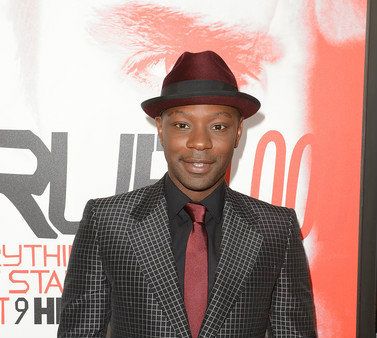 From
The Grio
- Nelsan Ellis, most widely known as Lafayette Reynolds on the HBO original series True Blood, has been selected by director Lee Daniels to play the role of Martin Luther King Jr. in his upcoming film,
The Butler
. The highly anticipated film chronicles the life of Eugene Allen, who worked as a white house butler for eight different presidents from 1952-1986.
Dr. King's first visit to the White House was in 1958. He met with President Dwight D. Eisenhower and other civil rights leaders. Dr. King also had encounters with Presidents John F. Kennedy and Lyndon B. Johnson. He worked particularly closely with Johnson, meeting with him in 1964, 1965, and 1968 before his assassination in April of that year. It has not been confirmed yet which historic moments the True Blood star will be recreating.
Ellis is just the latest star to join an already star-stacked cast. Daniels previously cast Forest Whitaker and Oprah Winfrey to play the lead roles of Eugene Allen and his wife. Matthew McConaughey is set to play JFK, alongside Minka Kelly as Jackie O. The cast will also include Robin Williams, Liev Schreiber, Colman Domingo, Cuba Gooding Jr., Lenny Kravitz, Terrence Howard, and several more well-known performers.
Reposting-
This now looks like a completely different actor as waldowarlowwarlordwarhol.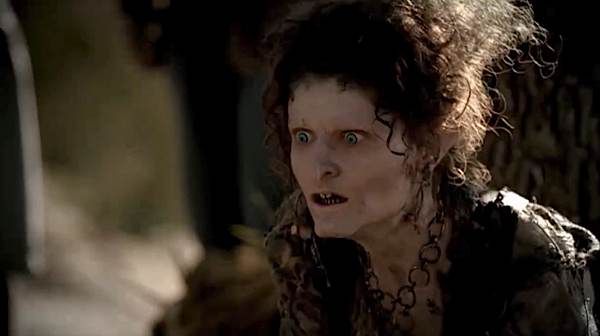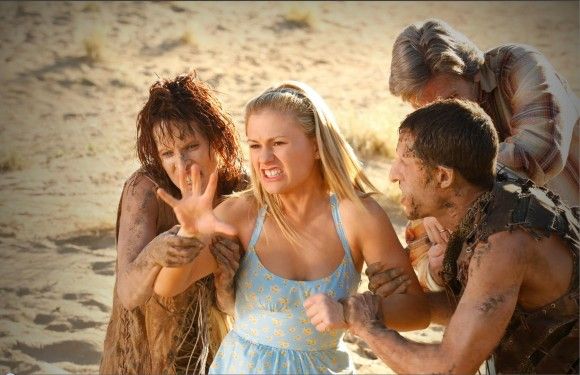 The return of the gnarly toof fairies?
All rightey now, I watched and wasn't taking notes or distracted, it's Worlow (sp), and it seems like it could be someone of the bad fae persuasion judging by Claudine's knowing them enough to address by name and admonish them to leave. Also Sookie and Claude both say that she shouldn't have been able to see through a vamps eyes. Claude would be terrified they tracked him down too, and he seemed way scared.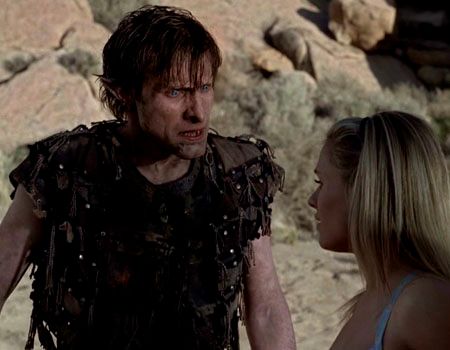 Carrie is appearing on Royal Pains and tweeted this pic from the set-