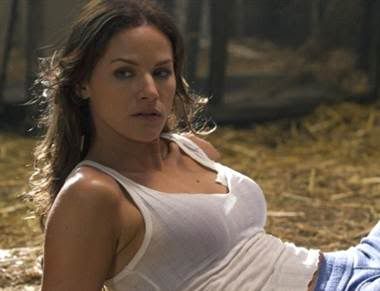 TVFanatic say's Kelly Overton might not be a fan favorite when she first shows up, whole interview at the link.
They may not be huge fans of Overton's Rikki, a member of the late Marcus' werewolf pack, when they first meet her.
"She's definitely not in the best of moods," the actress just told me over the phone, describing Rikki as "fiercely loyal" and focused on one question: What happened to her Pack Master?
"She tough, she's resourceful, she's pretty much the opposite of a damsel in distress," Overton added. "She will do whatever needs to be done to protect the pack."
What will this mean for Rikki's interactions with Alcide, who is responsible for Marcus' fate? Overton couldn't say specifically, but did tease: "There are many different colors and levels to her relationship with Alcide."
Any kind of teaser for what's to come?
"Every scene I've done," she laughed. "You'll see werewolves like you've never seen werewolves this season."
New Promo for Turn, Turn, Turn! Skarsgardfans has screencaps
How funny is this? Standing next to each other and not a clue.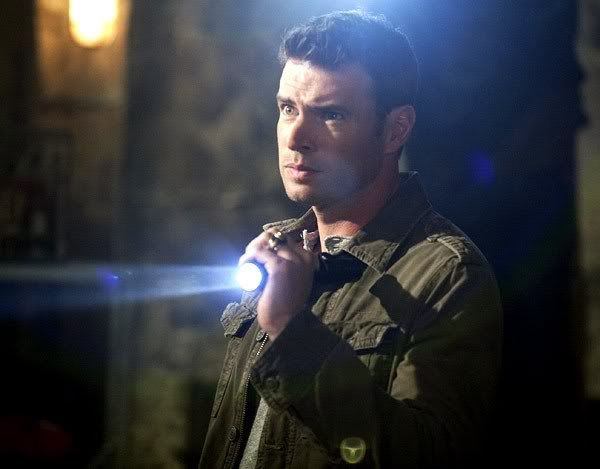 From Tommy Lightfoot Garrett, (read in entirety at the link, great site for Hollywood happenings as well as news)-
Trubies are counting down the days to the season 5 debut/premiere of "True Blood" only on HBO. With only 4 days to go, count them; tomorrow is Thursday, then it's Friday, Saturday and Sunday is Makers Day! Alright, enough of the jokes, I get it. But I have some ideas and inside scoop for what we can expect for Terry, thanks to Scott Foley's words, and even Kevin Alejandro spills some secrets and teasers about Lafayette and Jesus this season. Jesus, you asked?It is "True Blood!" So just because we saw someone (DIE), doesn't mean they're gone for good, right? Highlight Hollywood recently caught up with the sexy nurse himself, Kevin Alejandro, and he tells us viewers could be seeing this brujo again. "My character definitely has a role in this season, but I can't tell you how," Alejandro teased. "I'll tell you this, the death of Jesus really has affected Lafayette (Nelsan Ellis) in a very dramatic way, so you can expect to see how he deals with that and how it affects the other people around him. There's a lot more depth to Lafayette that audience is in store for, hope you're ready for it"
Remember Trubies, at the end of last season, we met Patrick (Scott Foley). Patrick was Terry's commanding officer in Iraq, who we know will be heavily involved in this season's drama. Foley tells Highlight Hollywood, "We're going to see a lot of Terry figuring out who he is and coming to grips with what he has done in is past, especially over in Iraq. And we're going to find out whether Terry and Arlene stay together."
So, we had to ask, because we know our readers want to know! What is it about Patrick that makes him so important? Foley coyly answered, "I bring in a substantial supernatural element to the show that hasn't been seen yet."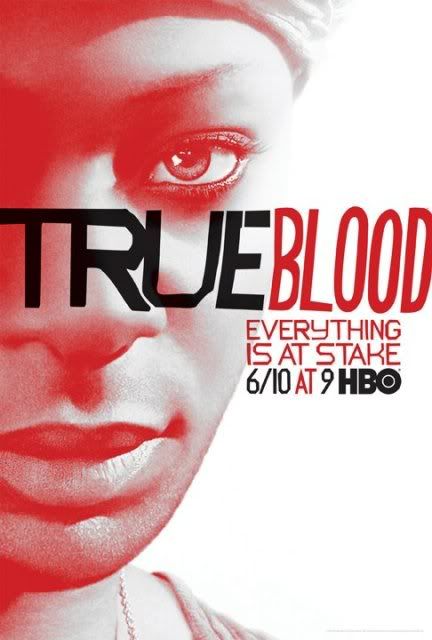 Interview with Nelsan Ellis on Blog Talk Radio, listening now.
Well, according to Bauer, things are still going well for him in Season 5. Zap2it caught up with Bauer at the "True Blood" Season 5 premiere in Hollywood where he told us that Andy will "get into some ladies." We asked, "Holly?" He said, "She's a sweet kind of a small town gal who happens to be a witch. But he's been exposed to so many weirdos at this point that he's fine with it."
We asked him about the plural here. "Ladies?" "Well, maybe I was speaking as Andy and maybe overshooting, but you know at the end of last season, he was that guy who every guy thinks they may be someday, who actually ran into a gal in the woods and they had a thing," he says. It's like a supernatural Playboy letter!
We told him that some of our favorite scenes were between Andy and Terry (Todd Lowe) and asked if we'll see more. Bauer says yes, and that he loves working with Lowe. "Whenever I speak to him, I imagine I'm speaking to Waylan Jennings because he's from Texas and he's got the beard and the voice and everything. And I always love those guys."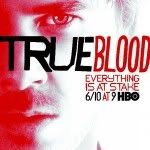 If you're in Vegas next week "True Blood" star, Sam Trammell, will celebrate the HBO series' fifth season premiere at Gallery Nightclub inside Planet Hollywood Resort & Casino on Saturday, June 16.
Best known for his role on the award-winning vampire series, the "True Blood" heartthrob will get party-goers revved up for a night of dancing at the stylish hot spot. Both Gallery Nightclub and Pussycat Dolls Burlesque Saloon will transport fans to the venues featured in the HBO hit.
Gallery Nightclub will become Merlotte's Bar, incorporating a sexy bayou theme accompanied by entertainers and lingerie-clad acrobats dressed in seductive Southern attire. Pussycat Dolls Burlesque Saloon will transform into a Fangtasia-inspired venue, and the Pussycat Dolls dancers will evoke a vampire-glam style on the burlesque stage. Get the specifics here
From Eonline-
I can exclusively reveal that the 35-year-old hottie has landed himself an endorsement deal with Calvin Klein men's fragrance.
Details are being kept under wraps, but I'm told the campaign, shot a couple of months ago, will be released any day now in time for Sunday's season premiere of—what else?—True Blood.
I like Bill but this is too funny, he got whooped a lot.
Andy Swist tweeted his notes on last season's finale- Luna and Sam must last forever, lol.
ETOnline: What was the key for you in terms of planning Pam's emotional arc this year?
Bauer Van Straten: When I saw the face melting and losing Eric, I pictured that this would be the season when Pam really crumbles. That's when Alan [Ball, creator] said to me, "But she's also pissed." And that was really a defining moment for me with Pam because when the sh*t hits the fan, that's when you find out about yourself. Pam's a scrapper. She's a fighter till the last second. That last crying rant about the fairy vaginas, when Eric chooses Sookie, was as low as we've ever seen her -- and as an actor, that is half challenging, half nerve-wracking but totally what you hope for.
ETOnline: I know new season secrets are more closely guarded than that photo you have of Alex, but what are you excited for fans to see?
Bauer van Straten: The backstory stuff is pretty fun for me. Alex and I have been asking for years to learn more about Eric and Pam's history – I'd been making up ideas in my head, Alex had been making ideas up in his head and the writers came up with a third idea -- but between the three of us, we came up with something that is the most brilliant, efficient way to show Pam's humanity, what she dealt with, why Pam could be the most unapologetic vampire and why Eric is her one person. Everything is taken to a new level this year.
Another long interview with Kristin HERE
Here's just a bit of Carrie Preston's interview with Gotham Magazine-
True Blood is about to begin its fifth season on HBO (June 10). When we last left Arlene, she was conflicted about the future of her child. Has she resolved these issues?
CARRIE PRESTON: In season 4, Arlene's baby generated a lot of fear and worry for Arlene, but by the end of the season, she realized the baby was actually not possessed by the ghost of her dead serial killer fiancé at all. He was being controlled by another ghost altogether, and the baby is actually normal and fine. Only on True Blood!
What would you say is the main plot of season five?
CP: This is the season of the Vampire Authority. There's a struggle between the Authority, who want to mainstream, and the fundamentalist vampires who don't. So I guess you would say the theme is having to choose where loyalties lie.
Do you tap into your background as a southerner as Arlene? (Sidenote: I'm from Georgia, too. I was raised in Roswell.)
CP: If you were raised in Roswell, then you know what strong southern women are like. I grew up with them, too, so I always draw on my personal understanding of those women. Even though Arlene isn't based on a particular person, I definitely knew women like her and find that she comes easily to me as a result.
True Blood has such a cult following. Do you get mobbed by fans wherever you go?
CP: I don't get mobbed by fans the way some of the other cast members do. I am so different from Arlene that even with the red hair people still have to take a moment to make sure it is me. But the fans are always so kind and excited to tell me how much they love the show.