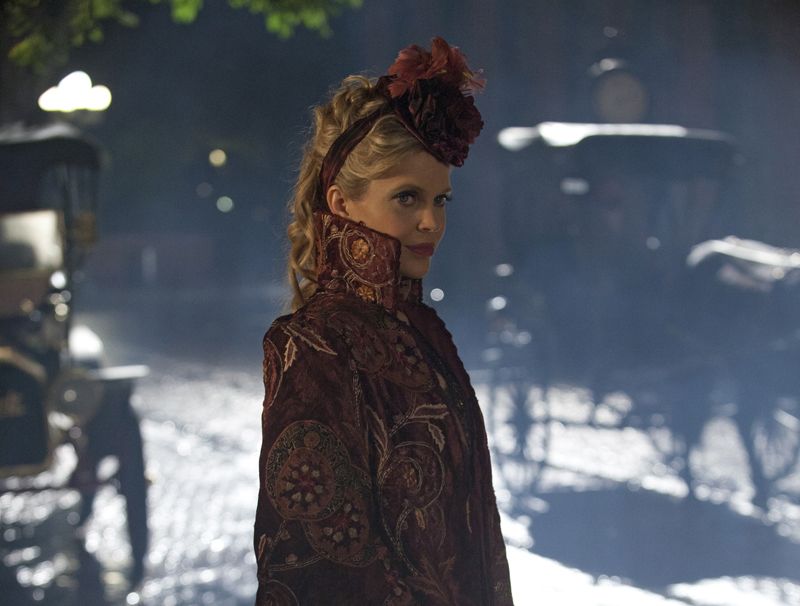 The Fangover: Connecting with Tara; Alan Ball's Notes for Salome; Great Moments in Vampire Texting
Poor Tara. She never had it easy as a human, and now her life as a vampire isn't much better. And to add insult to self-inflicted tanning-salon injury, fans on the newly relaunched HBO Connect website have voted for Pam to #letherfry over #savetara by a 70-30 margin. If you followed along on the mobile-friendly site during the broadcast, you might have noticed some True Blood topics trending worldwide on Twitter at key moments:
Pam -- as each additional piece of her backstory was revealed
Tara -- coming out of the freezer baring fangs, to the shock of Merlotte's customers
Lafayette -- "Get the f**k up out my kitchen!"
Jason Stackhouse -- Bon Temps' resident lothario struggling with his sexual past
True Blood Comics has an interview with David Messina
, h
e did the artwork for "All Together Now" and "The French Quarter" comics.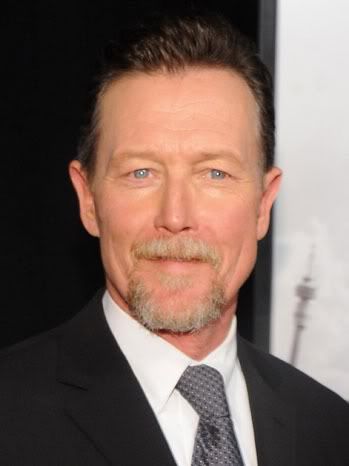 I didn't think Alcide hated being a werewolf (on the TV show) but rather the trashy crew he was stuck with, this TVGuide bit says otherwise.
Also exploring his origins is Joe Manganiello
, True Blood's
resident werewolf. "I just worked with my 'daddy' till six am on Saturday morning and we're having a blast," Manganiello says about
Robert Patrick
, who plays Alcide's father. "It's creepy, it's dark and it gives so much back story into why Alcide hates being a werewolf. It is so great!"
Kristin's Spoiler Chat-
Melissa: Any scoop on True Blood, preferably about my new favorite vamp Tara?!
Mama Thornton is coming back, y'all! Yes, viewers will be seeing Tara's mother again this season. We caught up with
Adina Porter
at the premiere of her new HBO show
The Newsroom
, where she tells us, "I am [returning], but with
True Blood
you never know how I'm coming back because there are flashbacks. There are flashbacks, there's the future…a person can appear in many different ways."
The Magic Mike Train keeps rolling on-
The True Blood cast and crew are used to Joe Manganiello strutting around without much clothing on.
Even so, they weren't about to let his role as Big Dick Richie in Magic Mike
go unnoticed.
In fact, Anna Paquin.Stephen Moyer, Alexander Skarsgard got in on some of the stripping fun…"They knew what I did on my hiatus so as soon as I showed up back on set, they were all pointing and doing the body rolling," Manganiello, 35, tells me. "There was a week on set where Steven, Anna and Alex and I were working together and we were humping chairs, humping the trashcans. We were humping everything in sight on set. It become a huge joke to the point that I was skipping onto the set and saying, 'Did somebody order a werewolf?'"
We could only imagine what they'll do once they see the scene in which Manganiello is shown, um, fluffing himself with a plastic penis pump.
"It's like a medieval torture device," he said. "I tell everyone that we were such a low-budget film we couldn't afford fluffers so they were like, 'Here ya go.'"
Manganiello imagines the day he dies and he's included in the Oscars' in memoriam package. "I want the frosted clouds around the edge of the screen and then you just see me pumping," Manganiello cracked.
Even with all the big-screen nakedness, Manganiello also said, "Honestly, between that and what I do this season on True Blood, I don't know what's worse."
"If I wasn't on Cinemax's radar yet, I should be now," he laughed. "I'll have a very impressive soft-core porn reel by the end of the summer." More at Eonline
Best known as the hunky werewolf, Alcide, on HBO's 'True Blood,' Joe Manganiello takes it all off as a male stripper in the movie 'Magic Mike.' The actor talks about his battle with alcoholism, the Demi Moore rumors, and his rocky path to stardom.More at Daily Beast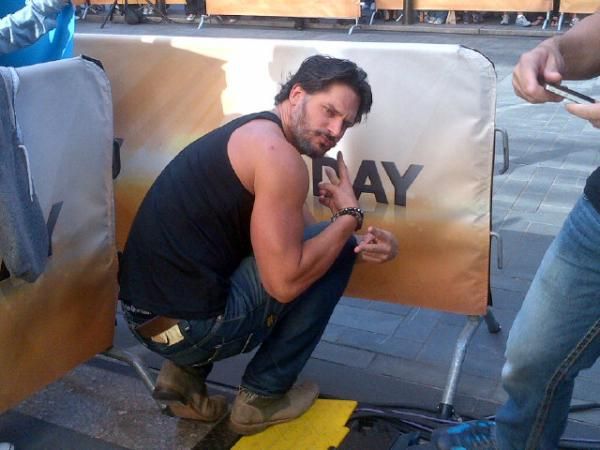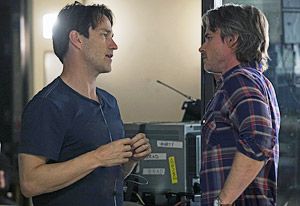 Stephen onset directing an episode with Sam Trammell,from TVGuide
All hail the Vampire King of Louisiana. Stephen Moyer, who plays vamp monarch Bill Compton on HBO's True Blood, makes his TV directing debut with the July 29 episode.
"It was a lot of fun to sit down with each actor, explain what I was trying to do and find the best way to achieve it together," says Moyer. One of those actors is Moyer's real-life wife, Anna Paquin (Sookie). "We were giggling a lot," Moyer says. "There was a lot of, 'God, this director's a nightmare.'"
But the episode is serious True Blood stuff — hungry vampires, hot sex and down-and-dirty fights. "Everything you can have on our show, I had in spades," adds Moyer. "Everybody is going through monumental stuff this season."
Can I just say that the iStake is the best invention ever on True Blood? — Steve
NATALIE:
Bill and Eric would probably disagree with you since those quick-killing apps won't be removed for a while. "It stays on for several episodes and you should be worried," Alan Ball
tells us. "They're in danger, in serious danger." Like the iStake now? EDIT: Yes I do , I still do Baller. TVGuide
Kristin Bauer van Straten Talks Sookie, Eric and Pam on True Blood
Bloodwork is here!
Shopping vampires! Cat t-shirts! Salami veils! Planetarium visits! Goo! All these things and more are explored in this week's episode of Blood Work!, starring Brian and Andy from CampBlood.org. Plus: An all-new Kreepy Korner, "Whatever, Sookie" and more! Enjoy at your own risk - this one's like an iStake to your heart. (Or liver.) I saw a Possum not a squirrel.
As you all have probably read Anna and Stephen are having twins!
From HBO's Official True Blood Facebook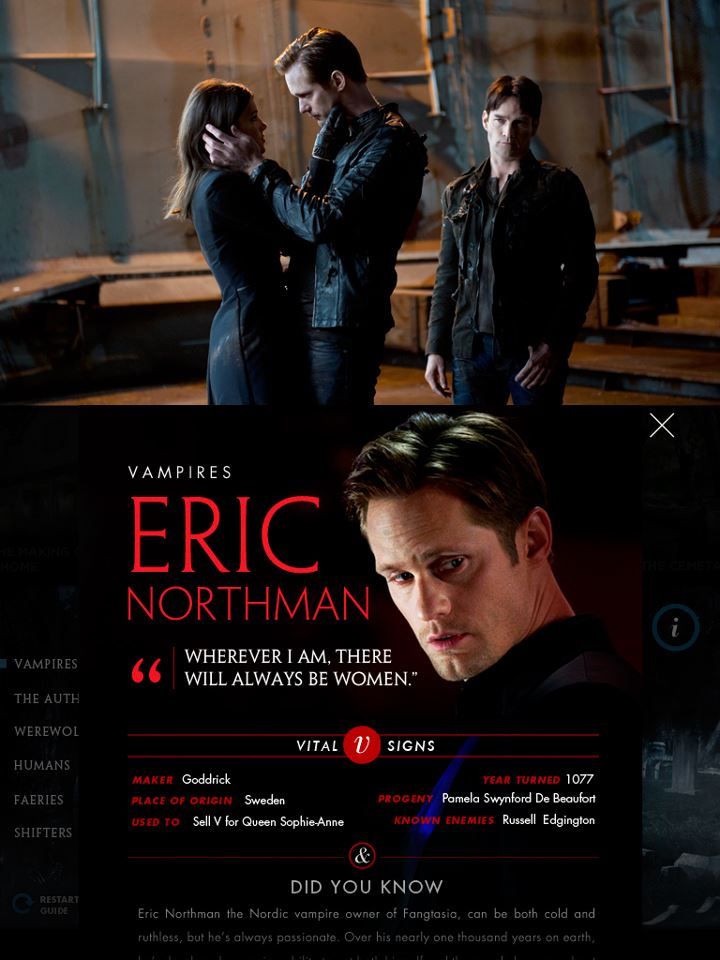 LA Times article of the set designs this season-
Question: How did you come up with the look of the Authority HQ?
Ingerslev: The structure acts as an office building and prison, as well as a residence for some of the more powerful vampire officials, and I thought it should be austere and ancient. The exterior is an existing power station in Glendale. For the main chamber interior, I based the brick walls on a cistern in Turkey and intended for them to have been directly excavated and brought over to New Orleans when Authority vampires were originally establishing their headquarters. The floor plan of the main chamber pays tribute to the layout of a cathedral, conveying a sense of power and history.
Who is supposed to have decorated the spaces?
Ingerslev: The idea is that a professional vampire decorator was hired to ensure secrecy. In reality, our decorator, Ron Franco, chose the furniture, combining a modern sensibility with historic architecture.
Franco: The architecture in the Authority provides such an organic feel that it was necessary to create contrast, decorating with furnishings that were more linear, vampire-like and inviting.
By contrast, Salome's room looks like a 1930s movie set.
Ingerslev: The set is designed in the same vein as the old Hollywood sets, very stylized and with minimal décor. The whole room revolves around the raised platform bed, placed front and center. Much more and photos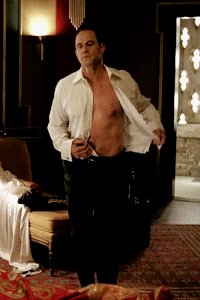 New Nan's face massage, those apple cheeks!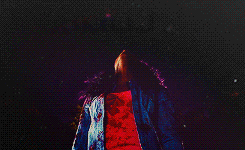 A New World for Tara.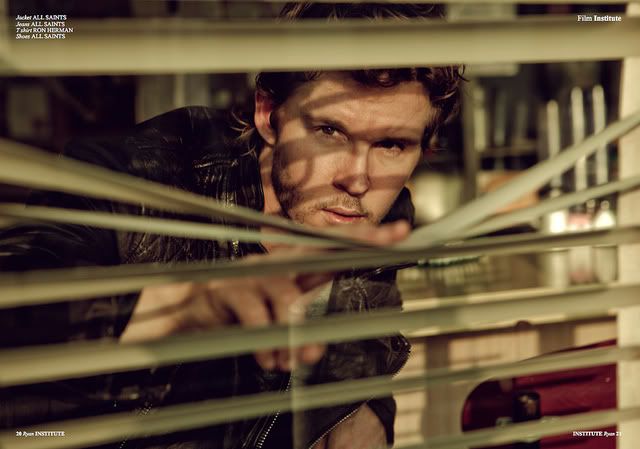 Ivan Sen's thriller Mystery Road has begun filming in the central Queensland town of Winton. The film stars Aaron Pedersen as detective Jay Swan who returns home to an outback town to solve the murder of a teenage Indigenous girl, whose body is found under the trucking route highway out of town. The film also stars Hugo Weaving, Jack Thompson, Ryan Kwanten, Tony Barry, Tasma Walton, Damian Walshe-Howling, David Field, Robert Mammone and newcomers Trisha Whitton and Siobhan Binge.
Sen, who penned the script, has taken on multiple duties including director, cinematographer and editor.
"Ivan Sen is one of Australia's most gifted filmmakers who, with Mystery Road, has the opportunity to apply his prodigious talent to a broader canvas," Jowsey said in a statement. "Ivan's screenplay strikes a distinctive balance between its unabashedly genre roots as a murder mystery and its perceptive cultural insights." SOURCE
Ready to ship now-

Alan Ball's hit HBO series, the sensually sizzling story of the lives and loves of vampires, mind readers, and all manner of creatures, is back as an ongoing series! With creative collaboration from TRUE BLOOD creator/writer/producer Alan Ball, this series features writers Ann Nocenti (Daredevil, Green Arrow) and Michael McMillian, with art by Michael Gaydos (Alias).
32 pages

This is the second of 4 issues of the storyline called "Where Were You?".

Co-written by Michael McMillian, "Steve Newlin" from the show, with fan-favorite Ann Nocenti (Daredevil, Green Arrow)!

Series features covers by Tim Bradstreet (The Punisher)!